Partners, Collaborators and Funders
Some of Our Scientific Partners and Collaborators
iPC
Watch this video to see iPC explained.
US Cancer Moonshot

The USA established a collaboration between its Cancer Moonshot Program and ProCan, as well as NSW State Government and other NSW organisations, in a Memorandum of Understanding designed to accelerate research into cancer.

As stated in a White House fact sheet: "The purpose of these MOUs is to facilitate scientific and programmatic collaborations between research agencies and institutions in the United States and Australia for basic and clinical proteogenomic studies and their translation to care."

Read the White House Fact Sheet
ICPC
Garvan Institute
The Westmead Institute
Children's Cancer Institute
NSW Health Pathology
Initial Funding Partners
ACRF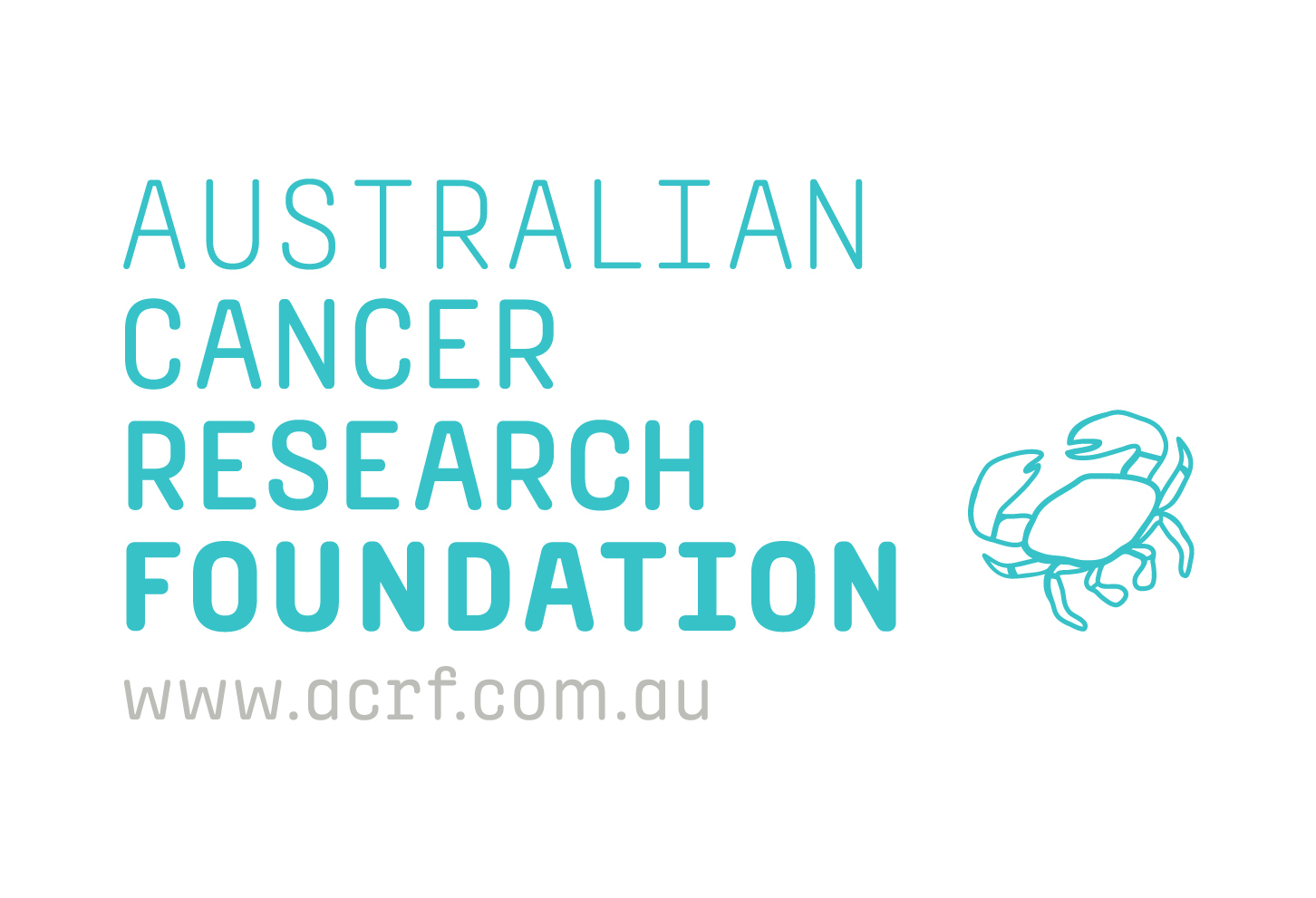 On December 9th, 2015, The Australian Cancer Research Foundation (ACRF) announced one of the largest private grants for medical research equipment in Australian history - $10 million - for six cutting-edge machines that will establish The ACRF International Centre for the Proteome of Cancer (ProCan) at Children's Medical Research Institute in Westmead.

"ACRF is a unique organisation because of its commitment to funding major equipment and bold initiatives. We're extremely grateful to ACRF and their donors in the community for this opportunity to do something truly unique in cancer research and treatment," said Professor Phil Robinson.

"Our 30th Anniversary Grant for $10 million is something ACRF is very proud of," said Professor Ian Brown, CEO of ACRF. "We knew this amount of money could make a real difference, stimulate new ideas and bring us closer to our goal which is to end cancer."

"ACRF challenged the Australian cancer research community to propose projects that were bold and that would have a very significant impact on cancer prevention, detection and treatment. The response was tremendous with six very impressive projects submitted."

Our international judges were impressed both by the quality and vision of the applications and the high standard of Australian research. CMRI was chosen after lengthy discussion to be the best of the best.

"ACRF stands behind ProCan because we believe it will not only advance basic research into new and better cancer treatments but soon it will also help doctors rapidly choose the best existing treatment for their patients," said Professor Brown.

Australian Cancer Research Foundation (ACRF) funds cutting-edge Australian research for all types of cancer. It provides funding for research infrastructure, technologies and equipment – resources that speed up discoveries in cancer prevention, diagnosis and treatment. The ACRF's Medical Research Advisory Committee is comprised of some of Australia's most respected cancer scientists (including Professor Ian Frazer AC, co-creator of the cervical cancer vaccine), who assess applications for ACRF funding according to world-class standards. For more information on the Foundation, please visit www.acrf.com.au
Cancer Institute NSW
In addition to a $100,000 award from CINSW alongside the ACRF Anniversary grant, Children's Medical Research Institute (CMRI) was awarded additional funding from the NSW Government for The ACRF International Centre for the Proteome of Cancer (ProCan™), part of a $6 million State commitment to 'proteogenomics', a field of research with enormous potential for tackling health issues, such as cancer.

"We're very grateful for the funding from the NSW Government, which is making it possible for ProCan to participate more fully in the international efforts against cancer, especially in children and young adults," said Professor Roger Reddel, Director of CMRI and co-leader of ProCan.

"Proteomics is the new era in cancer research and ProCan will provide scientists the world over access to comprehensive cancer protein data to improve treatments, develop new therapies and allow for earlier diagnosis of cancers," Chief Cancer Officer and CEO of the Cancer Institute Professor David Currow said.

Professor Currow also said, "NSW is at the forefront of cancer research and the team at the Children's Medical Research Institute will be fast-tracking our understanding of how cancers behave by unlocking this deeper level of cancer data."

NSW Cancer patients will reap the benefits of ProCan, with their cancer proteins analysed alongside pathology results, genetic tests and previous treatment responses to provide precision-targeted therapies specifically for them.

"As a member of the Kids Cancer Alliance Translational Cancer Research Centre, the Cancer Institute NSW is proud to support the Children's Medical Research Institute as it embarks on ProCan. Understanding cancer proteins can lead us to new approaches to stop their growth, reduce their size or even cure them altogether," Professor Currow said.
Other Funders
Medical Research Future Fund
Cancer Council NSW
Cancer Council NSW believes in a cancer free future. They are committed to conducting and funding research that improves outcomes across the entire cancer journey. Cancer Council funds more cancer research than any other non-government organisation in Australia. On behalf of the community, Cancer Council NSW invests around $18 million towards world-class cancer research each year.

Cancer Council NSW awarded ProCan researchers an Infrastructure Grant to create an online platform to handle the vast amounts of data produced by the project, and enable it to be shared for research and clinical purposes.
Australian National Data Service
National Breast Cancer Foundation
University of Sydney
Ian Potter Foundation
Help Foundation
Other Trusts and Foundations