When Teresa gave birth to her fifth child, she was prepared for the chaos of bringing a newborn baby home, but nothing could prepare her for the blur of ambulance sirens, seizures, needles, endless tests and being told to prepare for a funeral.
It was 1am, only one day after Emmanuel was born, when Teresa was trying to feed him and she noticed he was cold. She took his temperature, which was 33 degrees, called the hospital and was instructed to call 000 immediately.
"From there on, it's a bit of a blur, because all I remember is my baby just being so quiet and so placid when tested, over and over"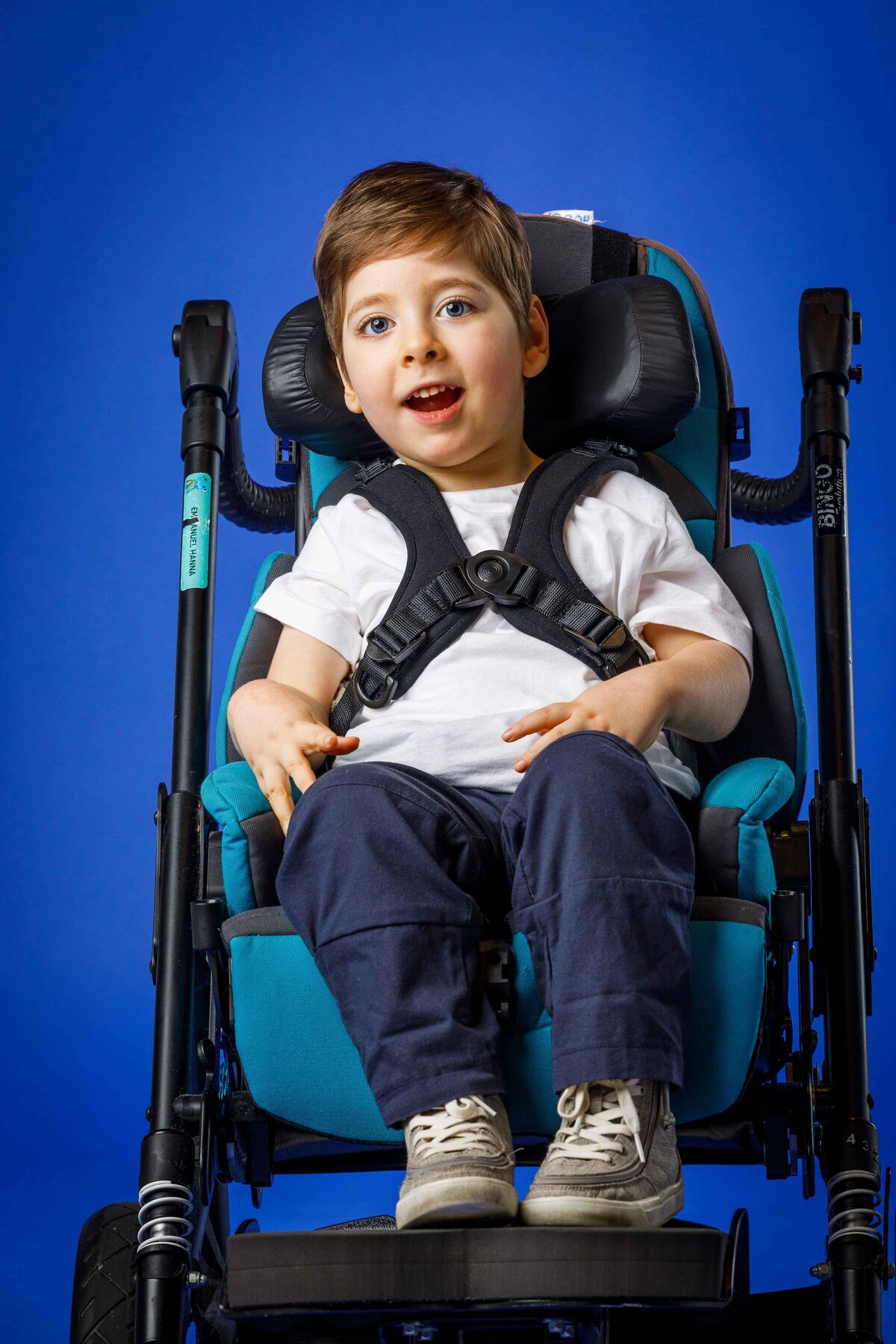 "Cannulas, needles, wires, probes. He was put into one of those cribs that keep them warm. It was like a movie. I was just sitting there like I had a bubble around me, and people's lips were moving, and I just couldn't hear.''
Two hospitals and countless tests later, Teresa and her husband Elias were told Emmanuel had a metabolic disorder called Ornithine Transcarbamylase Deficiency (OTC). It meant that his liver wasn't functioning properly to break down proteins into ammonia, which then leaves the body through urea, but instead the ammonia ways staying in his body and his brain was being poisoned and starved of oxygen.
"Had I not called the ambulance when I did, he probably wouldn't have been alive in the morning,'' Teresa said. "I could have woken up to a dead baby, which is horrendous. Then they were talking us through the possibilities, firstly, of him surviving the next few days was very slim. I thought 'that's it prepare a funeral'. But he's proved us wrong after days and years now.''
It was soon established that Emmanuel had brain injury from his seizures. He is non-verbal and struggles with muscle control so he can't hold himself up or walk.
At seven months, Emmanuel had a liver transplant. His family donated his liver to Children's Medical Research Institute where they are doing work on the use of gene therapy to treat OTC-deficiency, one simple injection, to cure children with these metabolic conditions.
"I just feel like, every single day that we wake up, and we have him, it's a blessing again, to see his face. He loves to see his siblings, and he's happy laughing at them, he's a happy little boy.''
Being a part of the Jeans for Genes campaign, and knowing research is being done on Emmanuel's liver, gives his family such hope.
"If anything, I see that this has happened to Emmanuel for future generations,'' Teresa said. "So, this doesn't happen to another boy or little girl again. Because there had to be a reason behind all of this. I just don't want it to affect another family, not one. Just knowing that, that they can find a cure or treatment, that is what I want to happen. I want this whole experience to be purposeful. Without the research we're not going to get any answers.''
Jeans for Genes Day is on Friday 5th August this year. Sign up now to start fundraising or donate any time at JeansforGenes.org.au