After going through years of failed IVF and trying eggs from two different donors, Caron and Matt thought all their dreams had come true when they finally became parents.
"You grieve after every time that it doesn't work,''
Caron said through tears. "You grieve the child that you never had. But you have to stay hopeful. You wouldn't do it for six years if you didn't honestly believe you're going to be a parent at the end of it. I remember they called me to tell me I was pregnant, and I just burst into tears. I called Matt and I was just crying, and I said, 'It worked'.''
When their son Jude was five weeks old, their dream was shattered. Jude was diagnosed with Cystic Fibrosis. Their egg donor, who had several healthy children, had no idea that she was a carrier.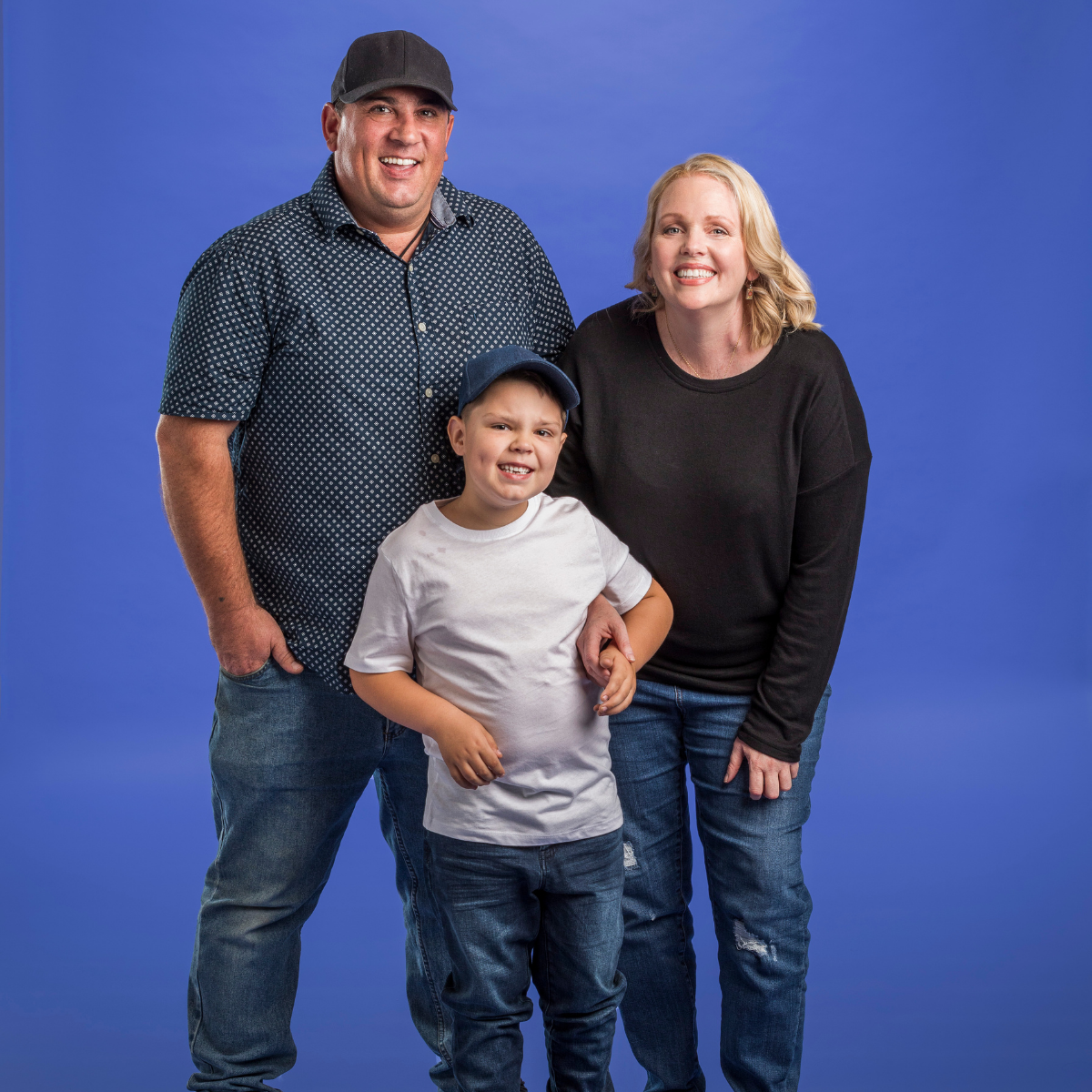 "Mothers will know, you've got this blissful new-mum feeling, like you are over the moon,'' Caron said. "And then that feeling just vanished straightaway. I couldn't enjoy it when he started to learn how to smile. I would just burst into tears, because he didn't have a future - in my eyes at that point.''
Jude is one of the faces of the 2021 Jeans for Genes campaign which raises funds for the vital work being done in the labs at Children's Medical Research Institute. The ongoing pandemic over the past year has shown the critical importance of research and its ability to change the world. Imagine what would be possible for the 1 in 20 kids facing a birth defect or genetic disease - if we all invested in research.
"Being a nurse, I knew about Cystic Fibrosis,'' Caron said. "I didn't know, there are almost 2000 different genetic mutations. I didn't know that one in 25 Australians were carriers, but I knew that it was a fatal illness.''
Now aged six, Jude has also been diagnosed with Autism Spectrum Disorder which adds to his daily challenges. He has his morning medications and therapies, takes more medication at school, and plays a lot of sport to keep his lungs healthy.
"When Jude was diagnosed with cystic fibrosis, for me, the outcome wasn't going to be good,'' Caron said. "But with all the genetic research, all the research on medications for Cystic Fibrosis, there really is a lot of hope.
"It's exciting. I don't now think my child will die at a young age. I think that he has a lot of living to do, and he has a long life ahead of him.
"People should invest in research for a lot of reasons. It will save lives and improve the quality of life of affected children and adults. It means children with serious conditions would be less likely to put a strain on the healthcare system for the rest of their lives. And it's an ethical thing to do. These children are loved. They could be your children, they could be your grandchildren. They are well and truly worth it.''
Jude's family have become involved in Jeans for Genes because they now realise how common genetic disease is, impacting 1 in 20 children.
With your help we can make a difference for future generations. Jeans for Genes Day is on Friday August 6th, but you can donate any time of year! Sign up to raise money, volunteer or learn more JeansForGenes.org.au